Enjoy Polo & Fabulous Food this Weekend at the MHC Annual BBQ Picnic
This Saturday, our friends at the Capitol Polo Club in Poolesville are hosting the 8th Annual Maryland Horse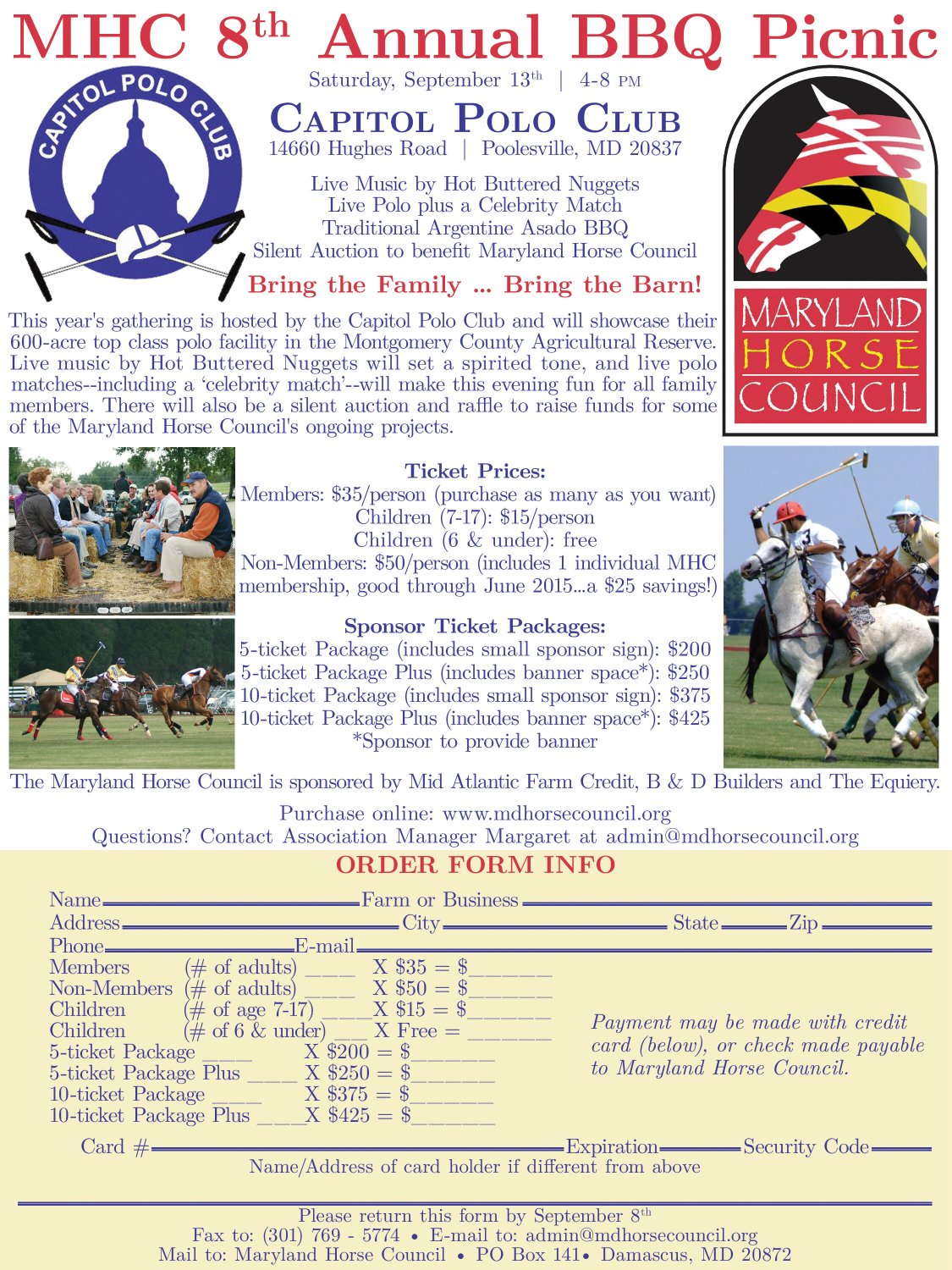 Maryland Horse Council 8th Annual BBQ

Council BBQ Picnic at their 600-acre top-class polo facility in the heart of Montgomery County's Agricultural Reserve. You are invited to attend!
Help support the work the Maryland Horse Council does for YOU as the voice of Maryland horsepeople in the state legislature as well as before regulatory agencies.Enjoy a great day of fast-paced polo matches, including a celebrity polo match, live music by the Hot Buttered Nuggets, a traditional Argentine Asado BBQ cooked by a representative of the Argentine Embassy and a silent auction to benefit the Maryland Horse Council. Adult tickets start at $35; children 6 and under free. Sponsor ticket packages are also available.
WHEN: Saturday, September 13, 2014
TIME: 4-8 p.m.